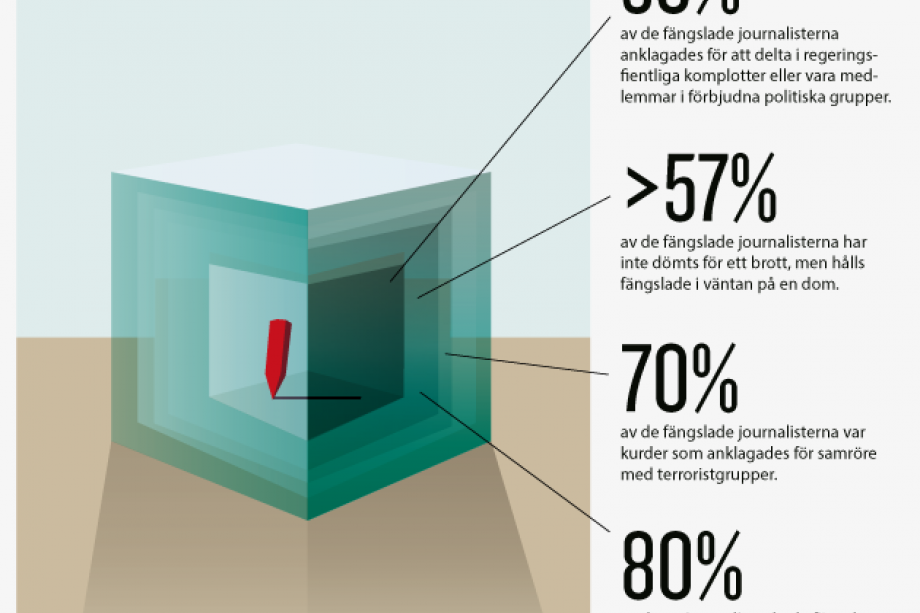 Turkey passes Iran and China
Committee to Protect Journalists (CPJ) is a New York-based, independent, nonprofit organization that works to safeguard press freedom worldwide. Here we present their recent report about Turkey.
CPJ has in their latest report identified 76 journalists imprisoned in Turkey as of August 1, 2012, making the country the leading jailer of journalists worldwide, surpassing Iran, Eritrea, and China.
80 percent of these journalists were jailed in direct relation to their published work or newsgathering activities.
30 percent of the imprisoned journalists were accused of participating in anti-government plots or being members of outlawed political groups.
70 percent of those jailed were Kurdish journalists charged with aiding terrorism.
More than 57 percent of the imprisoned journalists have not been convicted of a crime but are being held as they await resolution of their cases.