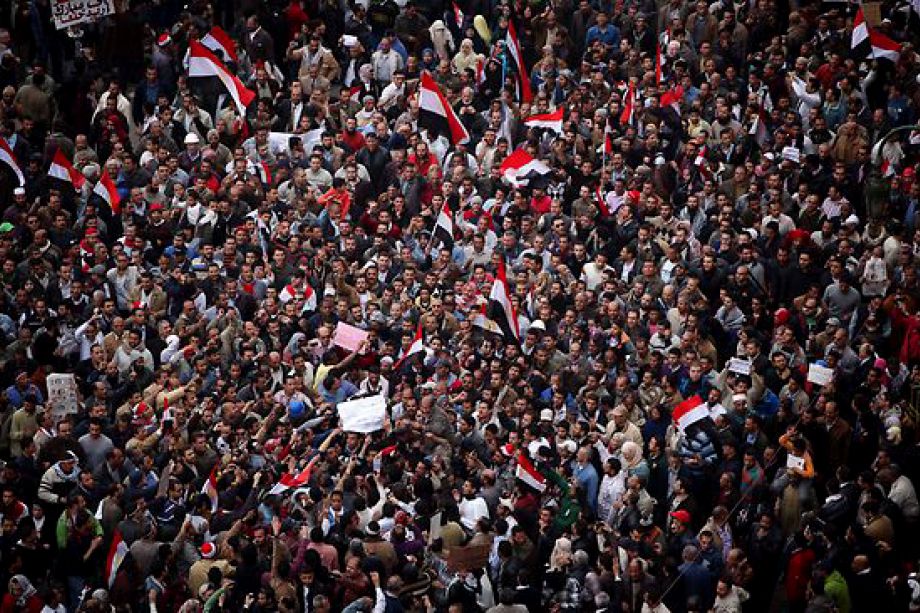 "The Arab Spring"—a timeline
Coined the "Arab Spring," early 2011 was a challenging time of transition, anti-government movement, and political uprising for many countries in the Middle East and North Africa. Western countries, particularly the US, attribute the Arab Spring to the dissatisfaction of local populations with their governments in countries such as Tunisia, Egypt, Libya, Yemen, and Syria.
The uprising in the two regions caused concern in the US, in addition to numerous global peace organizations, as government corruption in nearly 20 countries resulted in frequent and sometimes violent protests. Freedom of speech and the loss of many liberties played a large role in many events of the Arab Spring. This period of revolution began in mid-December 2010.
17 December 2010: In Tunisia, fruit vendor Mohamed Bouazizi lights himself aflame after being apprehended by police for failing to have a license to sell goods. Bouazizi's arrest leads to reports of police brutality. His demonstration sparks nationwide protests to end the Tunisian president Zine El Abidine Ben Ali's rule.
3 January 2011: In Algeria, violence erupts as protesters claim the government is responsible for corruption, limitations on freedom of speech, and poor living conditions.
8 January 2011: In an effort to calm the waters, the Algerian government lowers food prices and cuts taxes on sugar and cooking oils; this, however, is unsuccessful.
12 January 2011: Algeria faces a state of emergency as riots quickly escalate into self-immolations.
14 January 2011: Tunisian president Ben Ali flees to Saudi Arabia when he is ousted for his role in the country's unemployment, food inflation, political corruption, and lack of freedom of speech.
25 January 2011: Close to 18 days of protests, most in Tahrir Square, plague Egypt after the government tries to censor Internet access, making it difficult for citizens to organise through the social media.
26 January 2011: In Syria, protests begin after a public incident of police brutality, continued arrests, and the abuse of children.
27 January 2011: 16,000 protestors in Sana'a, Yemen raise red flags about high unemployment rates, poor economic conditions, and corruption.
3 February 2011: Human rights activists, notably politician Tawakel Karman, call for a "Day of Rage" in Yemen. Nearly 20,000 protesters gather, demanding President Ali Abdullah Saleh step down.
10 February 2011: Violence escalates and Egyptian President Hosni Mubarak resigns. Egypt's military dissolves the country's parliament and a civilian, Essam Sharaf, is appointed the country's leader.
14 February 2011: Citizens gather in Bahrain to protest for human rights and political freedom. Peaceful protests end in violent police raids.
15 February 2011: Anti-government protests spread throughout Libya.
18 February 2011: The opposition holds control of Libya's third largest city, Benghazi, and the regime's military forces are unsuccessful at taking back control of the city.
20 February 2011: Libyan protests and violence spread to Tripoli but government forces manage to keep most of the city. On the same day, the Bahraini military kills 20 protestors and injures more than 100 at the Pearl Roundabout, a demonstration that had over 150,000 civilians.
February 2011: The Algerian government takes actions to lower the costs of food, boost employment, and crack down on political corruption, although the country continues to struggle with protests that are controlled by a strong police force.
15 March 2011: The city of Damascus, once a pinnacle in Ottoman history, is now under siege by anti-government rebel forces. The Syrian government arrests close to 3,000 civilians. Violence continues for a year.
17 March 2011: With the help of the UK, the US, and France, Libya's rebel forces end President Saif al-Islam Gaddafi's 42 years in power with a bombing campaign in Tripoli.
3 June 2011: Yemen's President Saleh flees to Saudi Arabia after an assassination attempt.
23 September 2011: Saleh pretends to remove himself from power in Yemen and hands the presidency to Vice President Abd al-Rab Mansur al-Hadi.
21 February 2012: Also in Yemen, al-Hadi becomes the nation's president when he wins an election as the only candidate.
March 2012: Violence spreads to the Syrian cities Idlib, Al-Qusayr, and Rastan.
9 March 2012: Bahrain's government arrests citizens such as doctors and bloggers. Close to 3,000 people are arrested with reports of torture while in police custody. The government shuts its doors to human rights groups and media organisations.
Late April 2012: A nationwide cease-fire is declared, but fighting between the Syrian government and opposition forces continues.
22 November 2012: In Egypt, new anti-government protests erupt when President Mohamed Morsi is sworn into power.
Although some countries have made strides in human rights, political corruption, freedom of speech, and poor living conditions since the Arab Spring began, many nations are still struggling. The year 2011 sparked global debate as to whether Western countries should intervene in the political affairs of the Middle East and North Africa. Countries including Jordan, Oman, Djibouti, Somalia, Sudan, Iraq, Kuwait, Lebanon, Saudi Arabia, Israel, and Palestine also faced conflict from late 2010 to 2012. For some, the turmoil has ended with the fall of dictatorships. For others, tensions are worsening as citizens try to take ownership of their government and regain basic human rights.