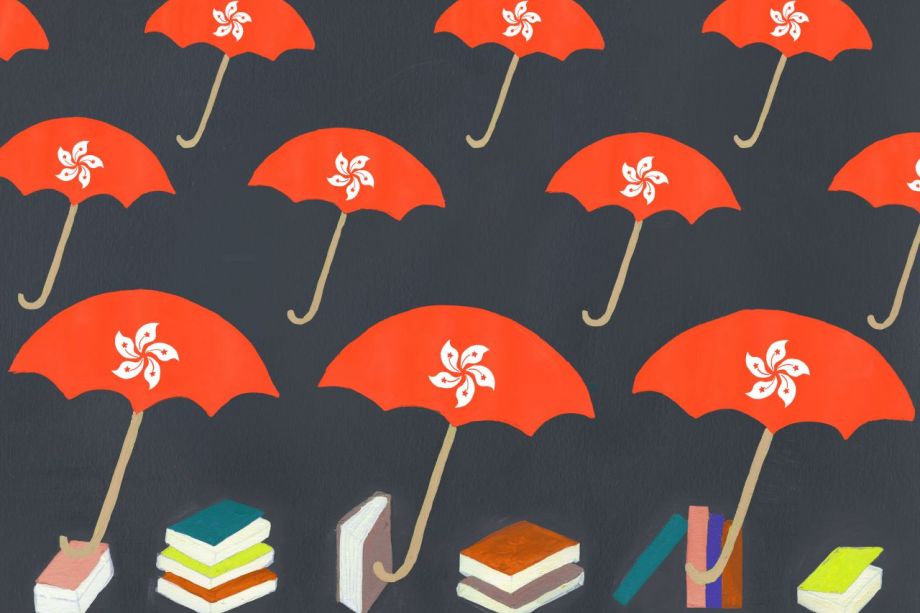 Voices from Hong Kong with China in View
When we started up PEN/Opp in 2011 our ambition was to create a forum for people to tell stories that relate to the pervasive and explosive struggle for freedom of expression. By publishing writers and journalists who are not allowed to publish in their home countries, PEN/Opp wanted to retrieve the democratic head start and function as a worldwide link between readers, writers, and media. We have published texts from fifty-five countries and today—because we publish texts in their original language, as well as in English and Swedish—we have readers in approximately one hundred and fifty countries. Over the years we have made accessible texts that have been censored or confiscated, texts that have disturbed those in power and been smuggled out of prisons, and texts that due to self-censorship have even struggled to be imagined.
We have reached our goal to create a platform that functions as a refuge for writers subjected to oppression, persecution, and threat.
How have we managed this?
Being a part of PEN's global network that links together one hundred and forty-nine PEN centres in over one hundred countries, we daily come into contact with writers who are engaged in issues concerning the freedom of expression, and this is the fundament of PEN/Opp. Without our network we would never have been able to achieve our goal.
This network is also behind our current issue. Early this year Tammy Ho Lai-Ming, PEN Hong Kong's Vice Chairperson (now the Chairperson), writer and poet, contacted me to suggest that we create an issue about Hong Kong. "There is a lot at stake here," she said.
The city of Hong Kong, one of the world's major world trade centres, has long been regarded as China's window on the world: a liberal free zone for authors, journalists, and intellectuals. In the agreement between China and Great Britain in 1984, Hong Kong was to keep its "Basic Law"—the law that guarantees the freedoms of press, expression, and assembly—for fifty years according to the system of "one country—two systems." This was a promise to the citizens of Hong Kong when the colony was "handed over" to China.
"One country—two systems."
The texts in this issue, however, bear witness to a very different reality. Threats against human rights and freedoms are escalating day by day. As I write hundreds of thousands of people are demonstrating in the streets of Hong Kong in what is being described as one of its biggest demonstrations in thirty years. The protests concern a new law that would make it possible for people suspected of crime to be handed over to China for trial, which would strengthen Beijing's power in Hong Kong. On Reporters Without Borders' World Press Freedom Index, Hong Kong has moved from position number 18 among 180 countries in the world in 2003 to position number 73 this year. In sixteen years the region has dropped fifty-five positions. The freedom of expression has been increasingly restricted; the publishing industry is today almost non-existent, and there is a growing self-censorship.
"Hong Kong's dystopian future, once thought of as fiction, is now a reality," writes Jason Y. Ng, author and former chairperson of PEN Hong Kong, in a text that describes Hong Kong as a quasi democracy. The publisher Louise Law asks herself what in Hong Kong literature the regime is so afraid of? And poet Cao Shuying writes: "Night is approaching, seven million people form teams to kick dreams."
The brave voices from Hong Kong collected in this issue of PEN/Opp combine to form a strong and urgent act of resistance to the developments in the region. This act of resistance is made possible thanks to PEN's large network, and here thanks to our guest editor Tammy Ho Lai-Ming. At her inaugural as the Chairperson of PEN Hong Kong in March she said: "I feel that we are now creating art or writing in a time of 'uncertainty'. Increasingly, this sense of being uncertain, of feeling unease, walking a tightrope, becomes more and more prevalent for writers and artists."
It is of vital importance that the world understands and takes this worry and sense of uncertainty seriously. To read the texts presented here is a start in that direction.