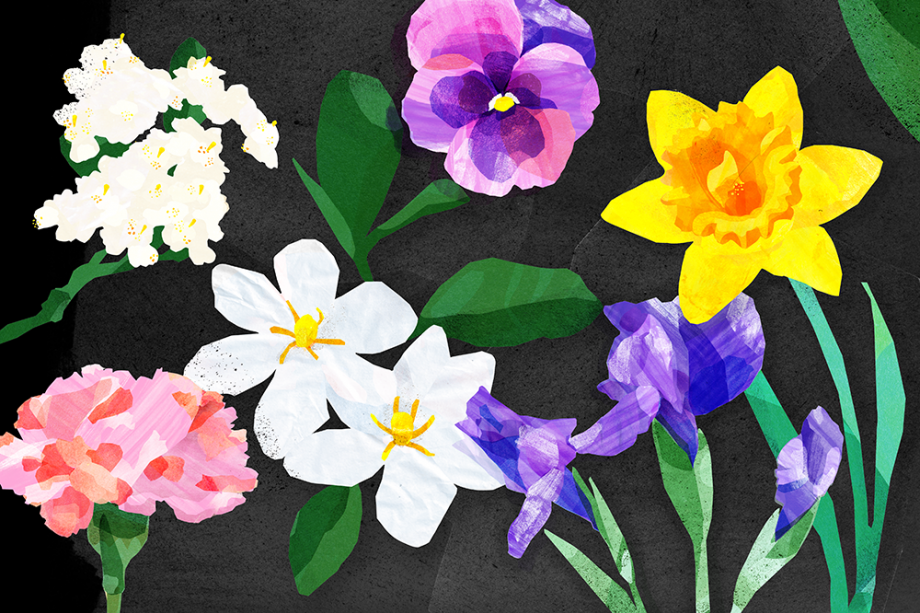 Flower Revolution
Khet Mar (born 1969) is a novelist, short story writer, poet, and essayist. As a twenty-two-year-old university student, she was arrested for her political activism, tortured, and sentenced to ten years in prison. She was released after a year, then came under scrutiny in 2008 for defying the government by performing aid work and drawing attention to the victims of Cyclone Nargis. She left Myanmar in 2009 to become a writer in residence at the City of Asylum/Pittsburgh. She was a featured writer at the 2009 PEN World Voices Festival.
Khet Mar has published the novel Wild Snowy Night, four collections of short stories, three volumes of essays, and a Burmese translation of I Am Malala. Her writing has been translated into Japanese, Spanish and English. She lives in Maryland and works as a broadcast journalist at the Radio Free Asia Burmese Service in Washington, DC. Her writings have shed light on the tension and complexities of Myanmar's contemporary society, and her radio programs focus on issues such as youth, children, women, education, and environment.
Khet Mar is the guest editor for this issue off PEN/Opp together with the Swedish writer Helena Thorfinn.
"Of all seasons, spring is the most pleasant", the Buddha once said.
Spring brings forth warm sunlight and a plethora of flowers bloom, instilling a sense of hope and happiness in people's heart. However, the spring of my native country Burma turned into a bloodbath.
February 8
This was the first day of bloodletting.
A bullet of the power usurpers – Burma's military junta calling themselves the "State Administration Council" - hit the head of a young girl. The whole country screamed in agony. The Burmese diaspora shed tears all over the world. I, for one, kept staring, blank-eyed, through the window of my house, where I sat in tearless silence for hours and hours. Then my eyes shifted to a purple object outside, which was rich as silk velvet, and came to a stop. This February the snow had melted away but a chill still lingered, heralding the bloom of pansies. Is that pansy a reincarnation of Mya Thwe Thwe Khaing, my heroine of February? The pansy symbolizes an individual's love, admiration and appreciation for another.
If this particular pansy is not Mya Thwe Thwe Khaing, I decided the flower must be planted in my backyard - for her.
March
Daffodils could be seen here and there. The bright yellow is supposed to lift one's spirit, but we kept singing the same sad song. Fifty lives had been lost so far to bullets. Another round of daffodils, another hundred lives. Before the last daffodils withered away in March, a total of 350 lives had perished under the commands of the Generals. But the outrage on the streets did not wane. Demands to dismantle the military rule under a state of emergency continued- at the expense of more lives. When I researched daffodils, l learned that the daffodil symbolized resilience, rebirth and new beginnings.
Thus the daffodils became the heroes of March for me.
April
It was the iris turn now. All purple. The iris symbolizes faith and hope. My garden was full of hope but my country was full of anguish. A total of 223 lives lost but no 223 iris flowers in their place. But the iris continued to be a symbol of faith and hope. Long associated with royalty, the color purple was a way of paying tribute and honoring those who continue to fight for freedom from the yoke of dictatorship.
May
According to Christian legend, carnations grew from the Virgin Mary's tears as she watched Jesus carry the cross. This is how they became associated with motherly love. In May alone, another 90 lives were lost as the carnations were still burgeoning. Whole villages were deserted as the residents fled to take refuge in the woods and mountains to escape the scorched-earth tactics of the military. The poor became jobless and hungry and the Civil Disobedience Movement forced the state administration machinery to a screeching halt. Civil servants got detained. Some killed.
Like the Virgin Mary, I cried looking at the carnations in my backyard.
June
The flower of June is yarrow. This genus was named after the ancient Greek hero Achilles. According to legend, Achilles used yarrow to treat his and his soldier's wounds during the Trojan War. That's why the flower symbolizes courage and war. Coincidentally, June saw escalations of armed conflicts in the ethnic regions of Burma which had raged for half a century. Inner-city guerrilla warfare offensives were launched.
I and other citizens of Burma joined the yarrows in saluting the bravery of those revolting the military rule.
July
The gardenias were ready to burst out in July. Any rain shower would herald the blossom of gardenias, their fragrance permeating the rain-cooled air. Gardenias represent peace and harmony, gearing up to bring us hope.
Let us hope for freedom from the military dictatorship and freedom from all the miseries it brings.
August....September....October....November....December.....
The flowers in my garden which bloomed in February have all perished, but there will be fresh flowers to come. These flowers have played their part and done their work but they usually leave behind a residue of their substance, don't they?