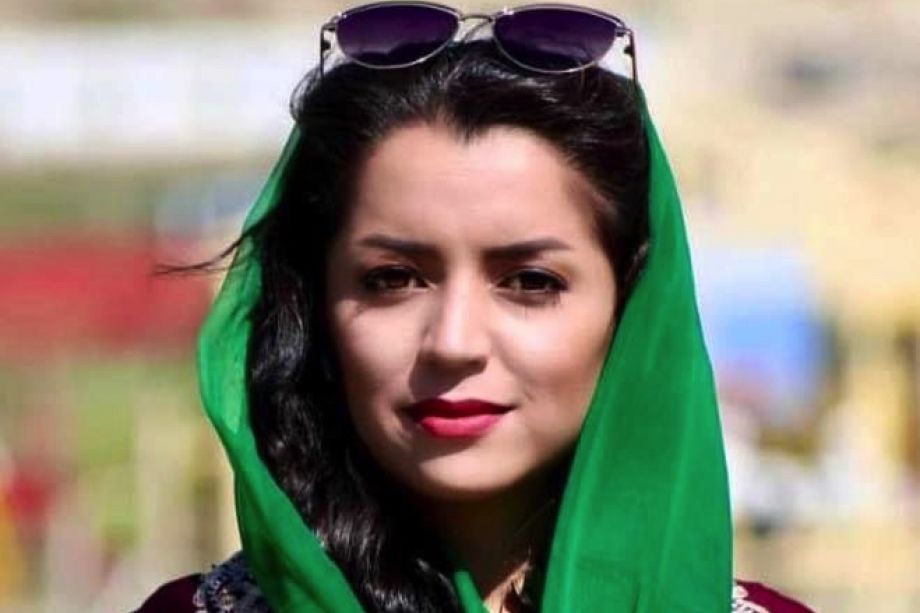 "I am currently in a state of despair"
A Biography
I was born on February 17, 1990.My hometown is Kabul, the capital of Afghanistan.My birth coincides with the height of the civil strife over ethnicity and power in Afghanistan.It was as if the world I had set foot in at that time was narrow and everyone had fallen in war.There was not a night that I did not tremble several times with the sound of bullets and mortars exploding.The tremor was the most repetitive experience of my childhood and ended when my family moved to our father's hometown in the village of Barjagi in the Nahur district of Ghazni province.
In fact, my childhood coincided with the dark period of the Taliban on the one hand, and on the other hand, it was surrounded by dry, harsh and remote nature.That same year, I went to the village mosque and started learning the Qur'an and religious lessons.Years later, when the Taliban took my father's only source of income (his truck) and imprisoned him with my uncle, we came to Ghazni because my father was imprisoned there.The Taliban ruled there.The girls were not allowed to go to school, my only brother from our family went to school and I read my brother's books at home with regret.Until September 11, 2001, life was just fear and regret.We lived in the city of Ghazni as long as American warplanes flew over the sky of Ghazni like bullets (+) and sometimes fired.During these years, I saw the constant presence of the owl nest on the roof of my house and the house of all the neighbors every day, and death, a phenomenon that always happened in different ways and I never saw its teeth from the front, was not hidden.I am someone who has grown up in such an environment and my personality has developed in such a place.
We returned to Kabul after the fall of the Taliban, where I was evaluated and entered the fourth grade, and I was the first girl from our relatives to enter the school gates.There was no problem until the seventh grade, and we happily went to school with my two younger sisters and returned.During the same years, I was running literary programs on one of the radio stations under a pseudonym.From the eighth grade onwards, the family did not allow us to go to school, and we left home for school every day with tears and beatings.
I was in the 11th grade when, like many girls in my age, I had to drop out.They stopped me from school and I was imprisoned at home for a year, I did not see me at school or my friends.After school, going to university was also considered taboo among our people, and I again took the initiative to get permission to enroll in the law school of a private university in absentia, despite many struggles.At first, I just brought my books and read them at home, until later I was able to get permission to attend classes.It was during these years, 2010, that composing poetry became serious for me, although I had been writing little since school.Year after year, poetry played a significant role in my life, I exploded my hatreds in poetry.My poetry is a protest against the imposed traditions and the oppressive anti-feminist social and religious environment that have captivated, tortured and stoned me and thousands of others like me for centuries. Protest against inequality and injustice, protest against war. My poem is the voice of a woman, a woman who suffers, falls in love, can rebel and can be innocent, a woman who has been beaten so many times for writing that she writes about her poem with her bloody mouth:
These red beats, the lyric of blood-sucking wounds
The product of the fists I ate in my mouth
My first collection of poems called Tulips are my injured lips, was published in 2013 by the Afghan Pen Association. In the following years, I received two Persian Sugar Awards in the category of classical poetry from Iran.
In 2017, I studied for a master's degree in criminal law and criminology. I have been a university professor of law for some time. My second collection of poems, entitled SurehGisoo, was published by Tak Publications, which was a candidate for the Fajr International Poetry Award and also received the first prize of the Kelk E Zarrin from the Ministry of Information and Culture of Afghanistan. In 2018, this book was republished by Amoo Publishing in Iran.The third collection of my poems is also ready to be published, most of which are poems of this protest and social office. Also in 2018, I cooperated with the satisfaction team that we had created, by launching a book collection campaign, we created the first public library called AndishehSabz in Nahor district of Ghazni province, which has more than ten thousand books.I have been working in the Office of Presidential Affairs since 2017 and have worked for four years in expert positions in international law and treaties.
In 2019, we launched a series of anti-war poetry programs in Kabul, which included street poetry readings and poetry readings in literary associations and institutions in protest of the model of peace talks with the Taliban.In 2020, I also worked as a judge in the classical poetry section of several national peace poetry and painting festivals. Simultaneously with the fall of the government of the Islamic Republic of Afghanistan, I came to Iran with my two sisters, two brothers and my mother.Of course, I was introduced by the Republican government here as the cultural representative of Afghanistan in the ECO Cultural Institute, and I am currently in a state of despair.