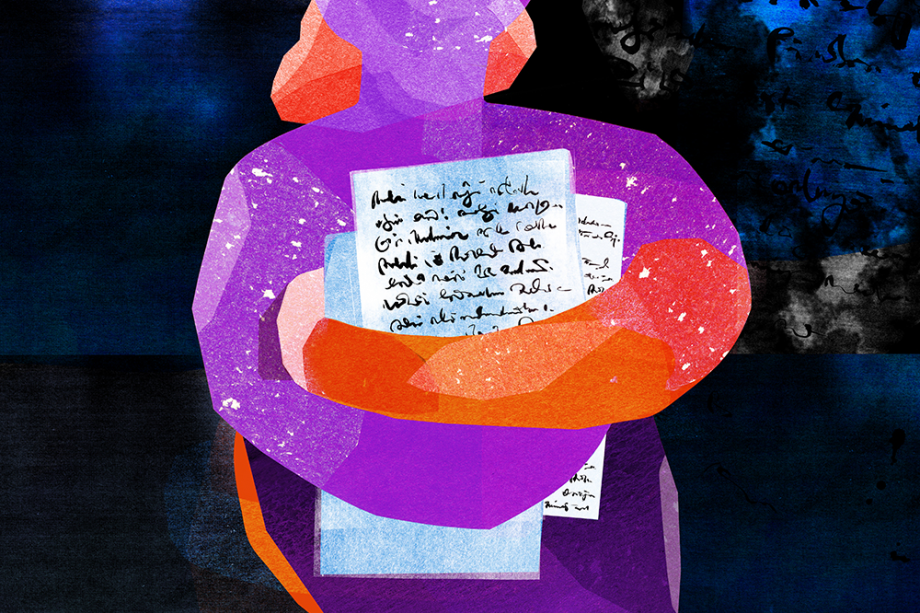 Poem by Hoda Khamosh
Hoda Khamosh is poet, media activist, and women's rights activist from Afghanistan.
She attended the Merci Poetry Festival in Gotenburg the 4 th of September through a recorded video. She read this poem from a room in Kabul where she was hiding. PEN/Opp publishes the poem translated into English with the following message she sent:
I am recording this video while under the flag of the Taliban. Kabul is filled with terror. Some women are looking for modest clothes and veils while some men are looking for turbans and long beards. My arms and legs are shaking and I am dying of fear.
With every sound of the door, I feel that my life will end. A Taliban might come and I must say goodbye to life.
For the last time, I would like to recite a poem under the flag of the Islamic Emirate of Afghanistan.
This video attests that I did not accept the Taliban's thinking.
Surrendering to that thinking is death for any woman.
I have nothing more to say, and I want to read some poetry.
Greetings, Kabul!
O bloodied neighing horse
O gray orphanage
Your name, a burial ground
An unending road.
Your house is in the hands of children,
Foundlings like Zāl*.
I bear witness:
Your stitches hurt
Like your poorest child hurts after a fall.
They don't laugh at you
At your desperation
At your humiliation
At your benighted history, ravaged
At our politics and arts
At our dead politicians.
Why?
Why are we besieged by all the politics?
Why are our hands tied?
Quit this journey
Get off this evil mount-for-hire.
We the children
Shall inherit this historic humiliation
These most estranged works of art
The galloping and neighing of our horses.
We had no luck with fathers
We the poorest children.
I will drop off
Our poets
Our career politicians
Our presidents
Our bystanders
On the runway of the last airport.
And we say goodbye
To the king
Who wakes up every morning
On our paved bones
On roads to nowhere with no signs.
Greetings, Kabul!
O bloodied neighing horse
O gray orphanage.
----------------------------
*the albino father of Rostam, mythic Persian hero