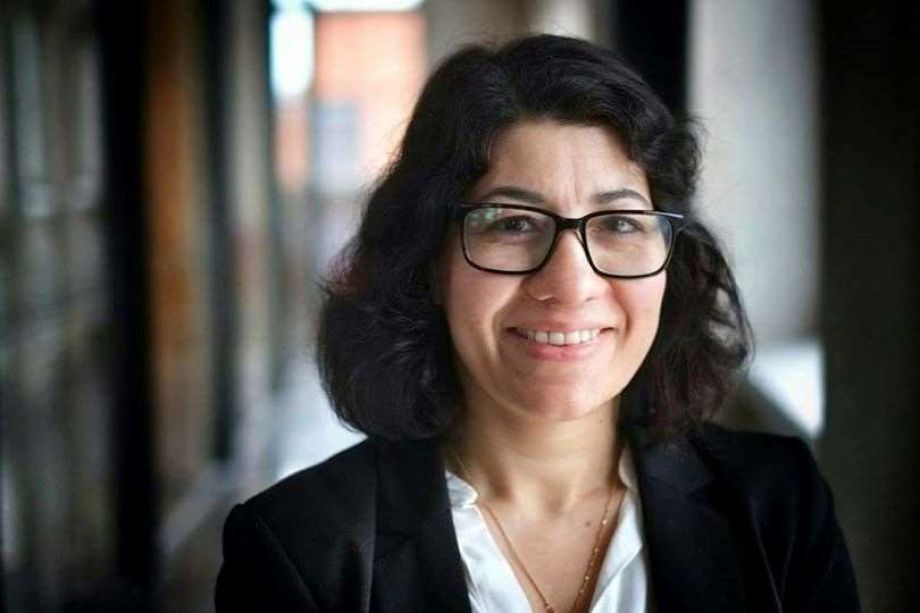 Poems by Mahbouba Ibrahimi
Mahbouba Ibrahimi was born in Kandahar in Afghanistan. Like many other Afghans she grew up in Iran. She has been writing poetry since her teens, but Ibrahimi is also a trained documentary film director and she has directed a few documentaries in Afghanistan. Her latest collection of poems "Through the Mirror You Look at my Mouth" was published in her home country a month before the Taliban seized power in August 2021. This has entailed that the poems have not reached many of her readers yet. PEN/Opp publishes two poems from her latest poetry collection.
Ibrahimi has been living in Sweden since 2011 and works as a teacher..
Whereabouts do we come from?
On our own land,
we cannot find a place,
the size of a small room,
the size of a little kilim,
even so, as little as the last bit of pain,
we don't get a chance.
Hence, we must
throw our children
inside the aeroplanes,
breastfeed them inside the camps,
and nurture them in a country
of others, where one day they open their tongue
and suddenly ask us:
whereabouts do we come from?
Be careful
not to burn
the tips
of their thin fingers
when
they point
to the map, with a name
that we once call our homeland.
***
Cheetah
The cheetah that wakes up in my bed
Knows
Today it must run faster than the train
I tell my daughter
for the forest, put on your boots
Soldiers
should take care of themselves first
I pour milk into my son's glass
Starting today, the days are getting darker
At the bright sunny hours, he should play outside
I gaze at my mouth in the mirror
Triangular words
Broken—they jump out
They've left the corners of my lips wounded
One day
everything will get better
and my grandchildren will not remember
that they were born in a rough war
sinking at the bottom,
From inside my children's rooms
I collect half-emptied glasses
Coca Cola
Orange juice
with fatigue, sinking at the bottom
For days I have remained at the base
Today with much difficulty, I crawl under the beds
and I pull out
the unwashed clothes
This bird is getting heavier
Its feathers start falling
My son full of concerns, advises
do not get old, mother!
I say to him:
Birds never age
they only forget
their wings and
where in the kitchen
have they left them.