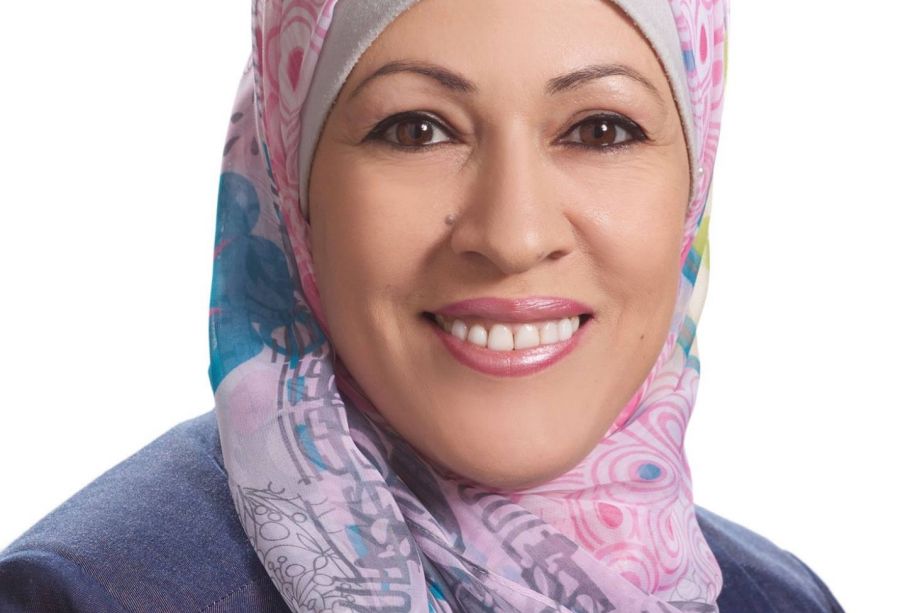 Prose Poem in Arabic and Jordanian Poetry
Jordan is the country where the Arab Spring did not take place. The Hashemite Kingdom has survived and the regime remains stable. Maha Alautoom, a Jordanian poet and academic (born 1973), claims in her essay that, just like everywhere else in the Arab world, poetry in Jordan has been affected by the Arab Spring, despite the fact that the country has not experienced any spring.
A new trend can be traced in both Arabic and Jordanian feminist prose poetry.
In one way or another, the Arab Spring has influenced Arab poetry and – concurrently – was influenced by it. They have been connected from the very first moment. The demonstrators used poetry in their chants and in voicing their yearning for freedom, recalling a number of Arab poetic voices that marked a period of the Arab revolutionary movement in the past, such as the famous verses of the Tunisian poet Aboul-Qacem Echebbiand the great Egyptian poet Ahmad Shawki.
Echabbi's most famous verse is:
When people choose a noble and worthy existence
The Fates will accordingly respond
Gloom of night will lift and vanish
Fetters will break open
Shawki is known for many verses on freedom, most significant of which is:
Red freedom has a door,
Knocked on by every bloodstained hand.
Another aspect of this relationship is writing poetry that responds to the revolutionary event and is related to it. Many poets wrote poems that epitomized occurrences in their country or in the Arab world as a whole. The significance of this aspect, in fact, may be restoring the relationship between poetry on the one hand, life, and people on the other. Long since poetry moved away from people's lives, and people moved away from their old, close relationship with poetry, it is again addressing their concerns. Yet, much of this poetry was of a direct, public, and fact-reporting character. It did not rise to a transcendental artistic level that could rise above the moment, contemplate it from afar, and recreate it in a mature manner, if it is to live long and be eternal.
Like any other place in the Arab world, poetry in Jordan has been influenced by the Arab Spring, albeit it did not witness, itself, a spring in the sense its Arab neighbors did. The most prominent positive development, however, like in other places in the Arab world, was raising the ceiling of expressing one's feelings, concerns, defeats, and dreams via poetry. Perhaps the demand for freedom, which already existed in poetry as a precondition for creativity, has expanded and taken indirect patterns and images, represented in new topics to write about, and modern artistic shapes and images that were not possible before. We find traces of this new trend in the Arab and Jordanian feminist prose poem.
We must acknowledge, first, that creativity is one way among many to understand oneself and present one's vision to the world. This is in fact what gives each writer his or her unique vision. Women writers need to present their distinctive vision. This should not be looked at as a privilege, nor should it be considered as a vision of a minority and therefore undervalued, especially if the expression of women in the modern era carries with it a long historical legacy of marginalization and exclusion by men. This applies to social life and necessarily applies to cultural life. Indisputably, it will appear in her poem in one way or another. At the end of the day, a woman expresses her concerns and visions as a human being first, as a woman second, and as a poet first, second and third. This is what Latifa al-Zayyat expressed in her creative testimony when she said, "In creative works, I discover and crystallize my vision of life. I take off my masks, leaving nothing but the naked face of the truth. I dispel my illusions about the self, one layer after the other. I rise above my apprehensions and fears. I feel; I dare; I speak the truth, even of myself. I am the frightened woman and the bold; the weak and the strong; the tough and the fragile, torn between the mind and the conscience. My works are myself; my creative writings know me and define me. What is true of me is true of every creative Arab woman.[1]
The absence of the Arab female poets from the Genre of the classical meter poetry is, no doubt, understood. Even though there are a large number of poets from the different eras of Arabic writing who wrote this kind of poem, and many were famous like [the ancient female poet] Al-Khansaa, classical poetry was characterized by masculinity and virility and was associated with the man more than women. The writing of Arab female poets remained influenced – in general – with the standards of the male poets in both structure and content. This situation endured as such until the early twentieth century when the Iraqi poet Nazik al-Malaika established a new Arabic poetic structure, the free poem (tafila). "Nazik was the female poet who demolished the most important symbols of virility and the most prominent signs of masculinity, which is the meter of poetry.[2] The form of the tafila poem does not exist in Western poetry. Nazik al-Malaika together with Badr Shakir al-Sayyab were the first poets who invented and wrote this form of poetry. Al-Malika even published a book on this poem, entitled Issues of Modern Poetry in 1962, in which she explained what the tafila poem was. Many modern poets took after al-Malika and al-Sayyab in writing tafila poems, including Fadwa Tukan, Adonis, Mahmoud Darwish, and Amal Donqol. Still, women poets showed little interest in this form compared with the prose poem.
The prose poem represented a revolutionary form in modern Arab poetry that broke with all old forms of poetry. Even if it had some ancient historical indications in Arabic poetry and in Arabic prose, the prose poem as it was shaped and refined in the 1960s – in light of the Arab political, social and cultural conditions of the era – was a true revolution against the classical form of poetry, which had dominated poetry since the pre-Islam era. It was a manifestation of modernization, revitalization, and reversal of the classical poem, as well as the tafila poem which appeared in the 1940s. Perhaps this radical, formal and substantive rebellion of the prose poem against the classical poem represents one of the most important reasons for women to write this type of verse, because the classical meter poem was associated with male virility in addition to other stylistic characteristics. This explains why women chose this form of poetry over the other forms.
In general, Arab women writers have had a bigger presence in prose than in poetry. There is a notable number of Arab and Jordanian female storywriters and novelists, if compared with the smaller number of poets. This may apply to non-Arab women as well. This could simply be because of the woman's interest in details, which made her a novelist more than a poet. Therefore, even when she wrote poetry, she chose the form closest to prose and details – the prose poem.
Distinction, individuality, and the similarity between this kind of poetry and prose were the most important factors that made Arab women choose prose poem over other forms of poetry. However, there is another major reason, in my view. Poetry, in general, is a more subjective literary genre than other arts. It is understandable, therefore, that women stay away from it and rather fear it. It contains a revealing aspect that can often be scandalous in light of extremist male societies. In any case, the change that affected societies, including Arab society to some extent, as well as the introduction of prose poetry and its openness to address details of the daily and the mundane and transforming it into poetry made this genre appealing to women. Through the prose poem and its horizons and tools, women were able to present their concerns. Women poets increased in number remarkably, particularly in the past twenty years, as did their poetry books published in the past few years. On women writing prose pome, Salah Fadl writes, "The first thing that comes to mind now is that this new hybrid genre has become the most compatible art form and is consistent with the sharp and thin female voice, which is breaking through the space of the Arab and international cultures, crowding out the rough, coarse voices of the men and their extravagant rhythms.[3]
It is not easy to list a bibliography of Arab and Jordanian women poets and the titles of their books, for they are plentiful and need a separate analysis to study their aesthetics. Arab women poets may be fewer in number, but their poetry is not less artistic and is equally rich. Women poets in fact created new facets for the prose poem that mirrored the men's facet sometimes but differ from them in many areas. There are common mechanisms for writing poetry among men and women; however, women poets have their own character and novelty, which are "attributed to the fact that women poets have mastered their written texts and have entered poetic experimentation with all their intellectual and innovative sharpness, after ages of involuntary silence.[4]
It can be said that the 1960s chronicles the emergence of the Arab prose poem and its official birth in the review Shi'r (Poetry) which was edited by the great Arab poets Adonis and Yusef al-Khal. In that review, they issued the prose poem manifestos. It was in the review Shi'r that Saniyah Saleh published her poetry and published her first poetry collection, Al-Zaman al-Daiq (The Tight Time) in 1964. It is worth noting here that Saniyah Saleh is the wife of the well-known poet Muhammad al-Maghout, who was one of the pillars of the review Shi'r. Her sister is the renowned critic, Khalida Said, the wife of the poet Adonis. Despite the fact that Saniyah lived in exceptionally modernist times and in an open Lebanese cultural atmosphere, she was subjected to exclusion and marginalization, which her husband, the poet Muhammad al-Maghout, admitted after her death. Her sister Khalida Said also reiterated that in her critical study of Saniyah's poetry. Female poets and poetry collections written by women continue to exist to this day throughout the Arab world. Many of them have left important impressions across Arab countries, such as Salwa Al-Nuaimi, Zabya Khamis al-Muslimani, Lina Tibi, Maysoon Saqr, Iman Mersal, Fatima Qandil, Liana Badr, Fatima Mahmoud, Inaya Jaber, Amal Moussa, and Soraya Majdouline.
In the Jordanian cultural arena, which is inseparable from the Arab cultural arena, "the Jordanian women poets had published 89 out of 203 poetry collections until 2003. Of these 89 books, 30 were published prior to 1978. Among these prominent modern poets are: Zulekha Abu Risha, Maha Atoum, Nabila Al-Khatib, Rana Nazzal, and Nawal Al-Ali... and from the previous generation, Mai Sayegh, Soraya Malhas, Salwa Al-Saeed, Hayam Dardanji.[5] This study was carried out by the critic Nazih Abu Nidal in 2003 for the review Taiki, specialized in feminist literature, issued by the Greater Amman Municipality. In the 17 years to follow, many women poets and poetry collections have appeared. Indeed, the number of women's collections doubled. It was not only the quantity, but quality has remarkable improved as well. Many poets have produced distinctive poetry, including, but not limited to, Jumana Mustafa, Sanabel Qanu, Maryam Sharif, Sanaa Al-Jariri and Lana Al-Majali, whose names could not have been of course mentioned by Abu Nidal, who overlooked some pioneer women poets, such as Amina Adwan, who has published a large number of collections of poetry since the early 1980s.
It must be said that the prose poem of the Jordanian woman carries distinct artistic and objective characteristics that are no less important than the poem written by man, but it has a specificity in many cases.
In one of her poems, Jumana Mustafa writes:
I moved my sorrows to a smaller dresser
Taking the only wish to the sun
I asked Forgiveness, while kneeling at his door
"Have you become perfect?
Won't you return imperfect to say
You still owe me something
Which I will get back from your new heart?"
I asked Madness, while getting out of his name
"Are you done?
Won't you summon me to say
There is still one tiny spot that you have not cleaned"
I asked Loneliness when I said good-bye to her
"Won't you be again my peaceful friend?"
And you, hesitant Fear,
Are you leaving?
Yes, he said, But I made a copy of the door key.
Poet Sanabel Qano writes:
I run to motherhood
To a moment when hunger to childhood
Climb up my chest climbs
To a night that is being stolen
With all innocence and with the ferociousness of survival
To letters that come from the jungle
Hissing, meowing, and roaring
To a face that reflects
The laugh of The Lord
While He is carving delightful features
With the scent of the mud after the first rain showers
…….
I run towards a motherhood
That is engineering questions
Which justify the wakefulness in its eternal journey
What does the Creator think of
In order to be free in front of His deed?
Jumana Mustafa, here, has produced a text that is technically and objectively complete. It does not celebrate rhetoric but turns a simple image to a poetic text, and celebrates simple human feelings: sadness, madness and loneliness. Still, it leaves the door slightly open to joy and life that is full of these feelings. Her text uses questions to create its internal rhythm using letters, sounds and words. It compensates for the absence of the meter and external rhythm, an artistic and aesthetic alternative that turns ordinary and simple speech into poetry, and establishes the poem's aesthetic legitimacy. Her language contains charm and rhythm, the two elements necessary to write a well-constructed poem.
With regard to the contents, Sanabel Qanu deals in her poem with her personal experience of motherhood. Unlike when a man writes about motherhood describing it from afar, Sanabel has lived this experience. What she is doing then is voicing her individuality and experiences, which a man will never know. Female poems did not address this experience in classical poetry, because that form was governed by the major purposes of poetry and its masculine conditions: pride, praise, mourning, satire, and flirting. Instead, the poet here considers motherhood an experience that is worth running towards and enjoying. In this experience, the Lord laughs and refines his craft as a creator, carving delightful features that are full of the scent of the mud after the first rain showers. Her poem is also distinct for its boldness and for posing its own questions that carry the philosophy of this woman poet. In addition, she introduced new vocabulary into poetic use for the first time, such as "engineering questions".
These are short fragments of the prose poem of some Jordanian poets. I am using them as a representation of these poets, as this forum does not support a thorough artistic study on them. These short excerpts of complete poems reflect a deep understanding of the foundations on which the prose poem is based, as the founder of the prose poem in the West, Suzanne Bernard put it in. Bernard's prose poem was the basis on which Arab poets built their prose poem, as her concepts were translated through the review Shi'r. Bernard defined writes, "The prose poem, not only in its form but in its essence, is based on the union of opposites: prose and poetry, freedom and rigor, destructive anarchy and organizing art.[6] The female poets have understood the prose poem as such, notwithstanding the uniqueness of each poet and her distinctiveness in writing her own poems, aesthetically and contextually.
---