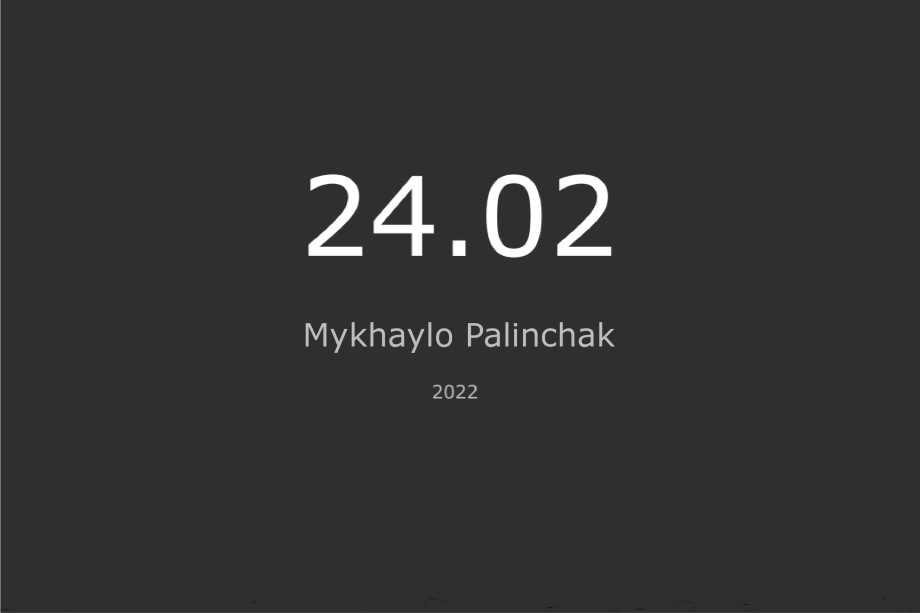 Sirens' Whisper: Photo Testimony about Russia's War Against Ukraine
It is often said that artwork centered around war can be created only after some time has passed. Distance is needed to comprehend terrible losses and daily pain. The time of war is a time for fixating and documenting. This is why the role of photographers is so important.
After February 24, when Russia launched an unprovoked full-scale war against Ukraine, dozens of Ukrainian photographers decided it was their professional duty to document Russia's crimes on Ukrainian soil. Among them is photographer Mykhaylo Palinchak.
Mykhaylo Palinchak is a participant of many collective and personal exhibitions around the world. His works have been published in various international and domestic media, among them The New York Times, The Washington Post, The Guardian, Le Monde, Deutsche Welle. Palinchak is a founder of the Ukrainian Street Photography community and Untitled on-line magazine dedicated to Ukrainian photography. He is an author of two photo books: Anamnesis and Faces of the Maidan.
At the end of May, the exhibition The Disasters of War. Goya and the Present opened at the Albertina Gallery in Vienna, in which Mykhaylo Palinchak's photographs of Russia's full-scale war against Ukraine are compared with drawings by Spanish artist Francisco Goya.
From the first days of the full-scale war, Mykhaylo Palinchak decided to stay and work in Kyiv. His photos of the first months of the war picture the life of the Ukrainian capital in wartime, Kyivites who decided to join the Armed Forces of Ukraine, evacuation from places where active fighting was taking place, evidence of terrible destruction and brutal deaths in surrounding cities, about which the world found out after their liberation in early May.
Mykhaylo Palinchak's series of photos Sirens' Whisper, published by PEN/Opp, is about the changes that Ukraine and Ukrainians are going through in these difficult days of war, about courage and devotion, about the pain of loss and about hope that unites Ukrainians.
"On February 24, life in Ukraine changed completely. Millions of people were fleeing the war from the central and eastern regions of the country to the west. Those who remained were hiding in bomb shelters, started volunteering and took up arms to defend their country, their cities and their streets. Thousands of destroyed houses, thousands of ruined lives… The sound of sirens warning about danger from the sky has been heard in our cities and on our streets since the first day of the war. Ukrainians have already gotten used to this sound, but actually it is a constant reminder that we live in a new world, unthinkable, dangerous," – says the photographer about the idea of ​​the series.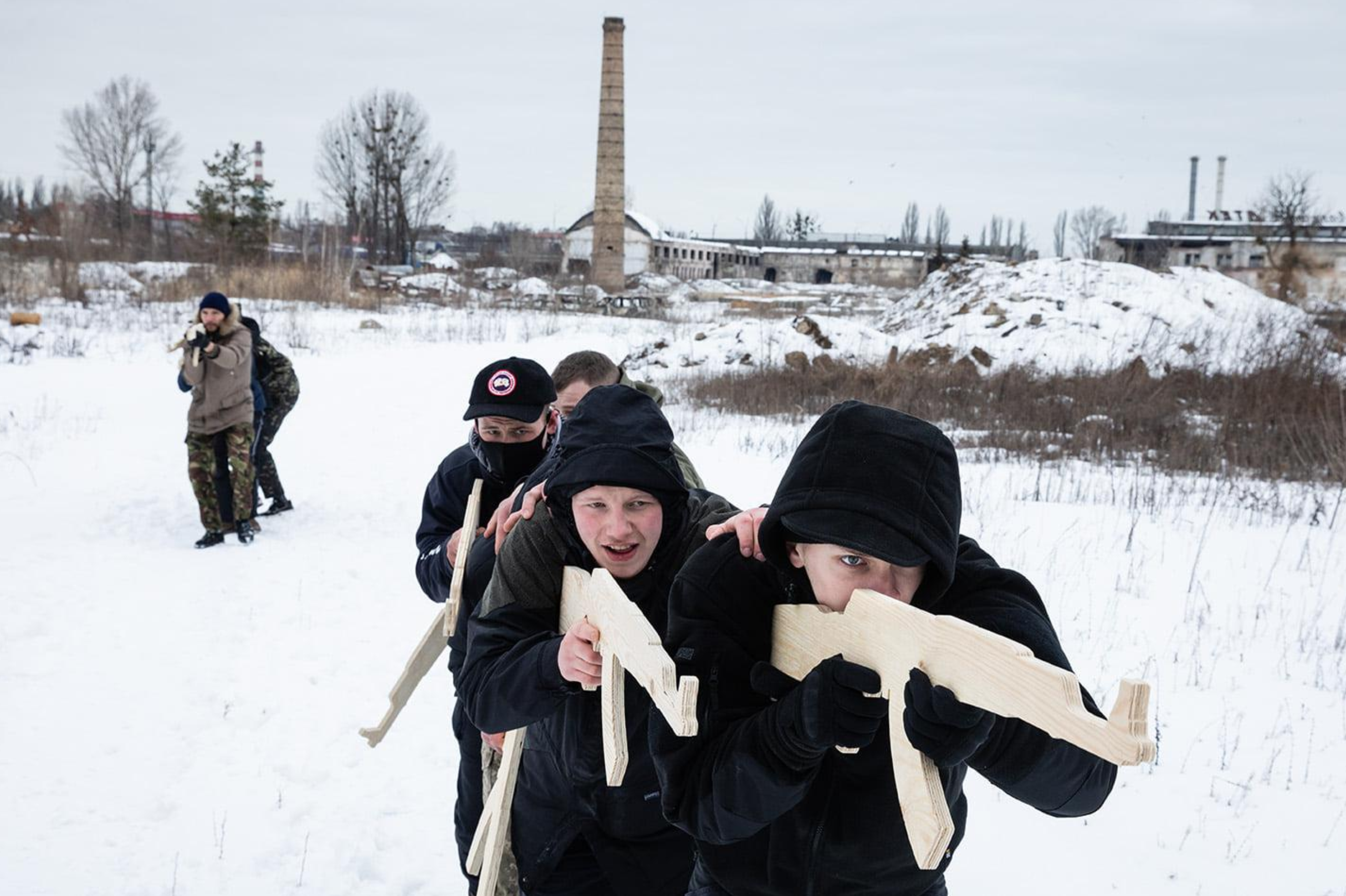 Military exercises for civilians, Kyiv, Ukraine, February 6, 2022.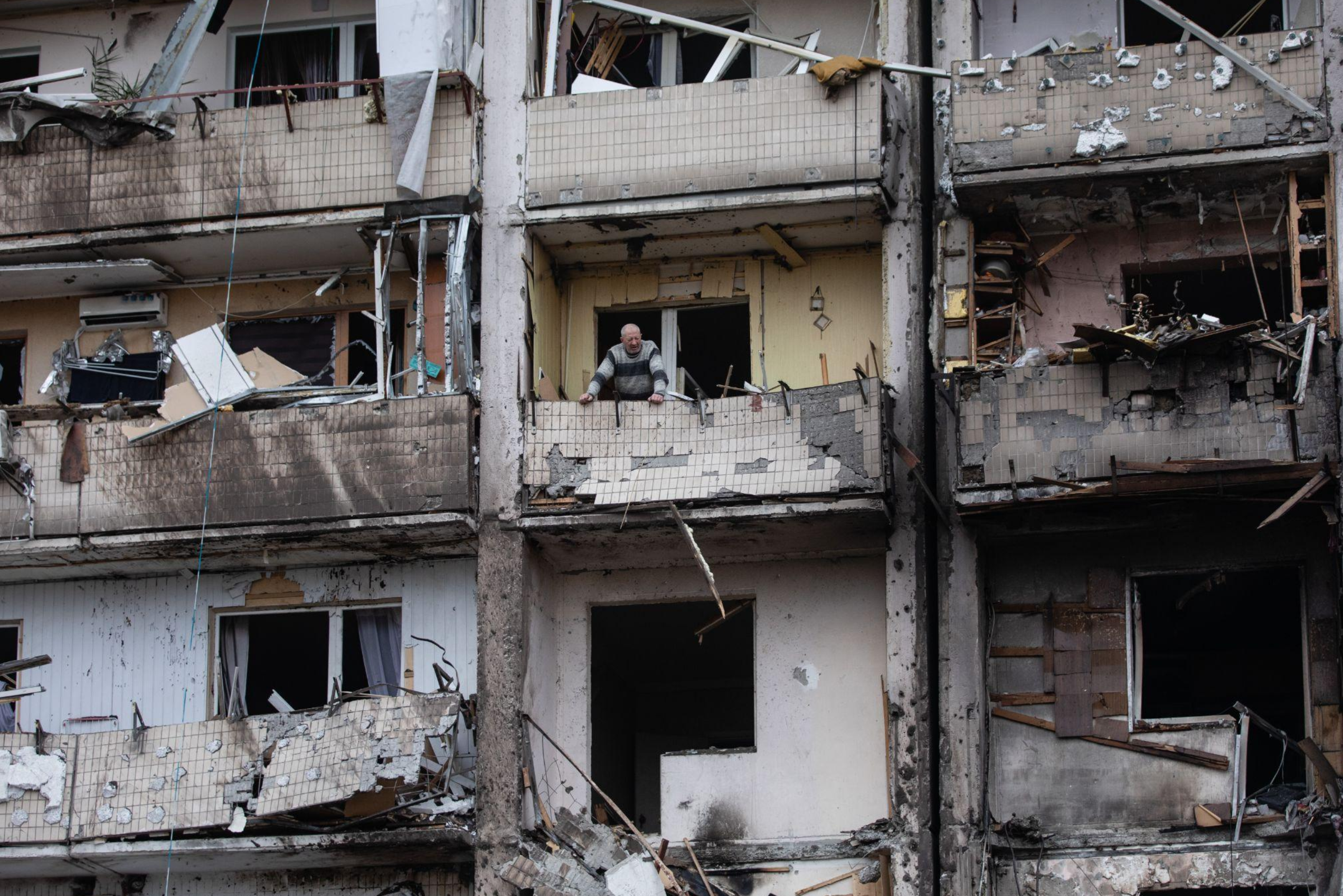 Man on the balcony of a civilian building damaged following a Russian rocket attack on Kyiv, Ukraine, 25 February 2022.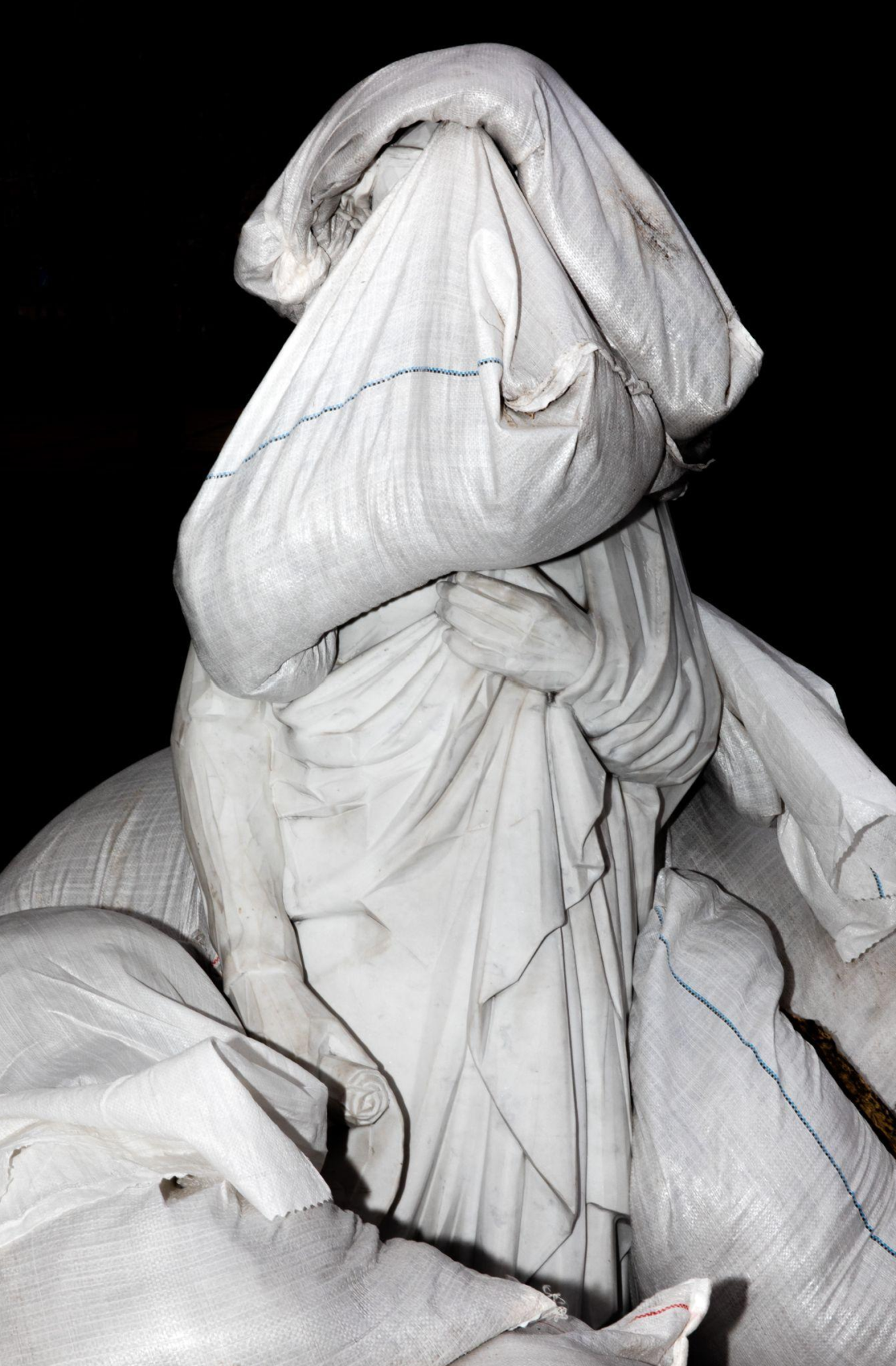 Monument to Dante Alighieri with sandbags to protect against Russian shelling in Kyiv, Ukraine on March 26, 2022.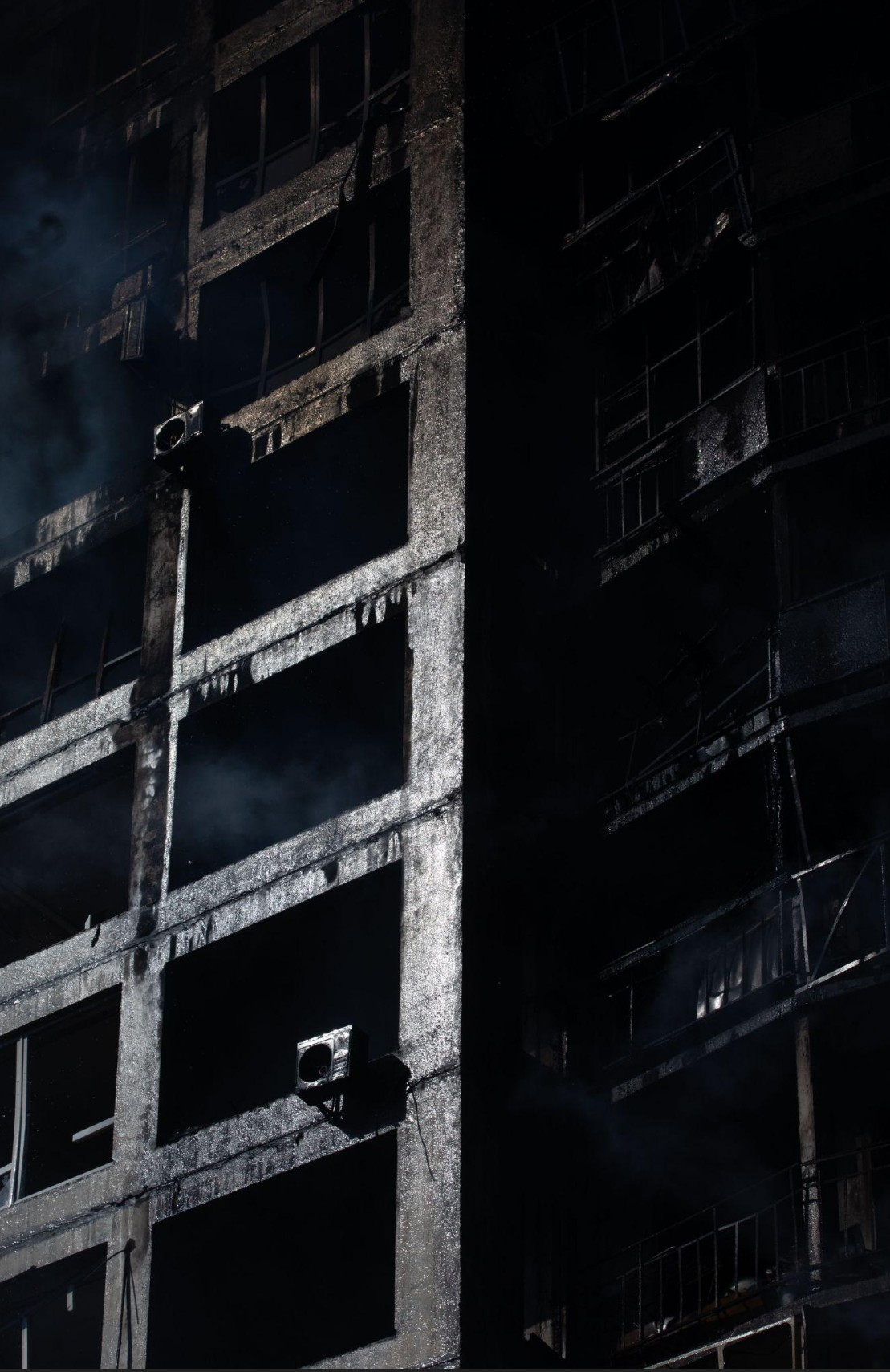 Completely destroyed residential building which was hit by artillery shelling, in Kyiv, Ukraine, 15 March 2022.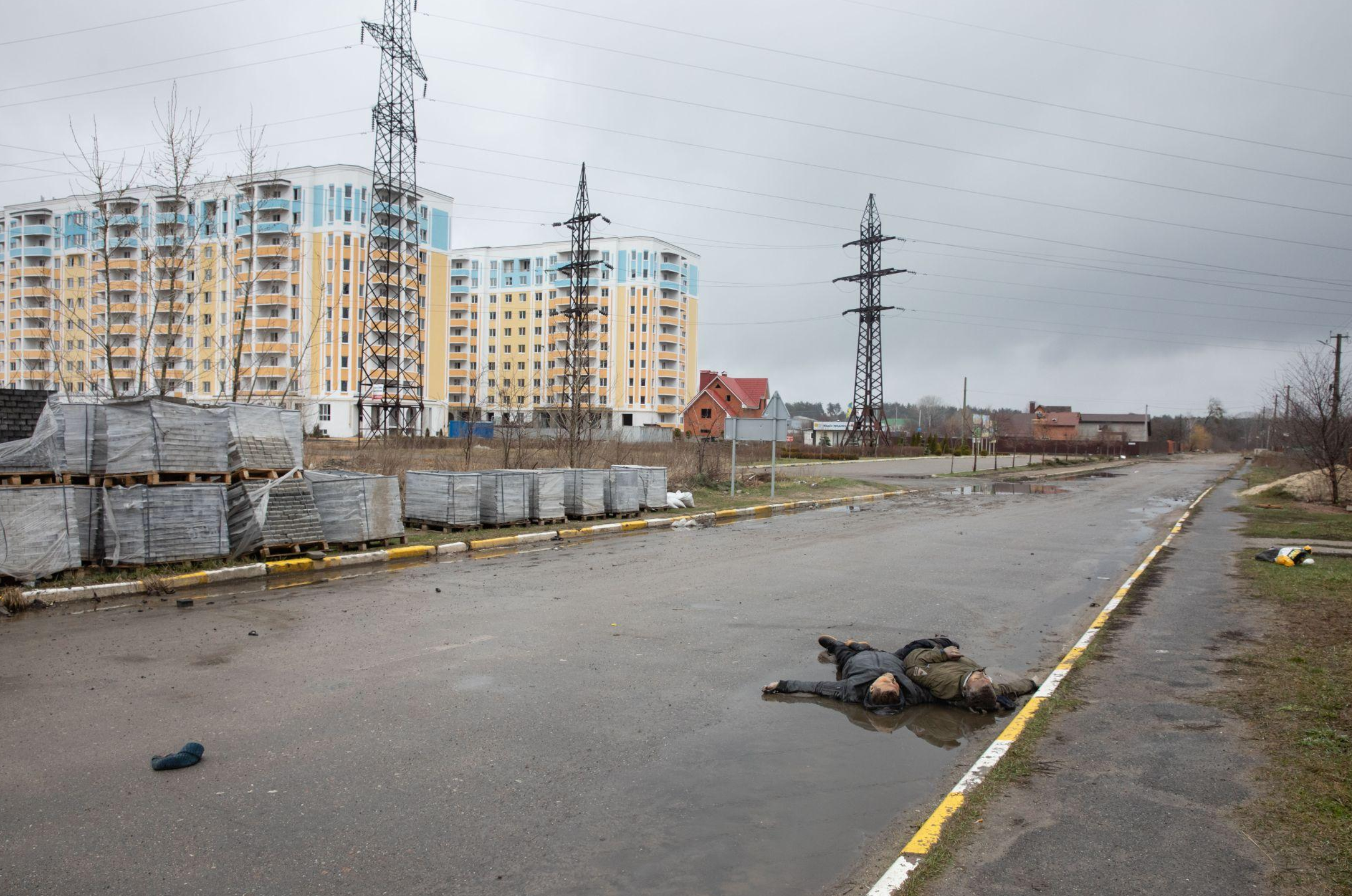 Bodies of civilians killed in the Russian invasion lie on a street of Bucha, Ukraine April 3, 2022.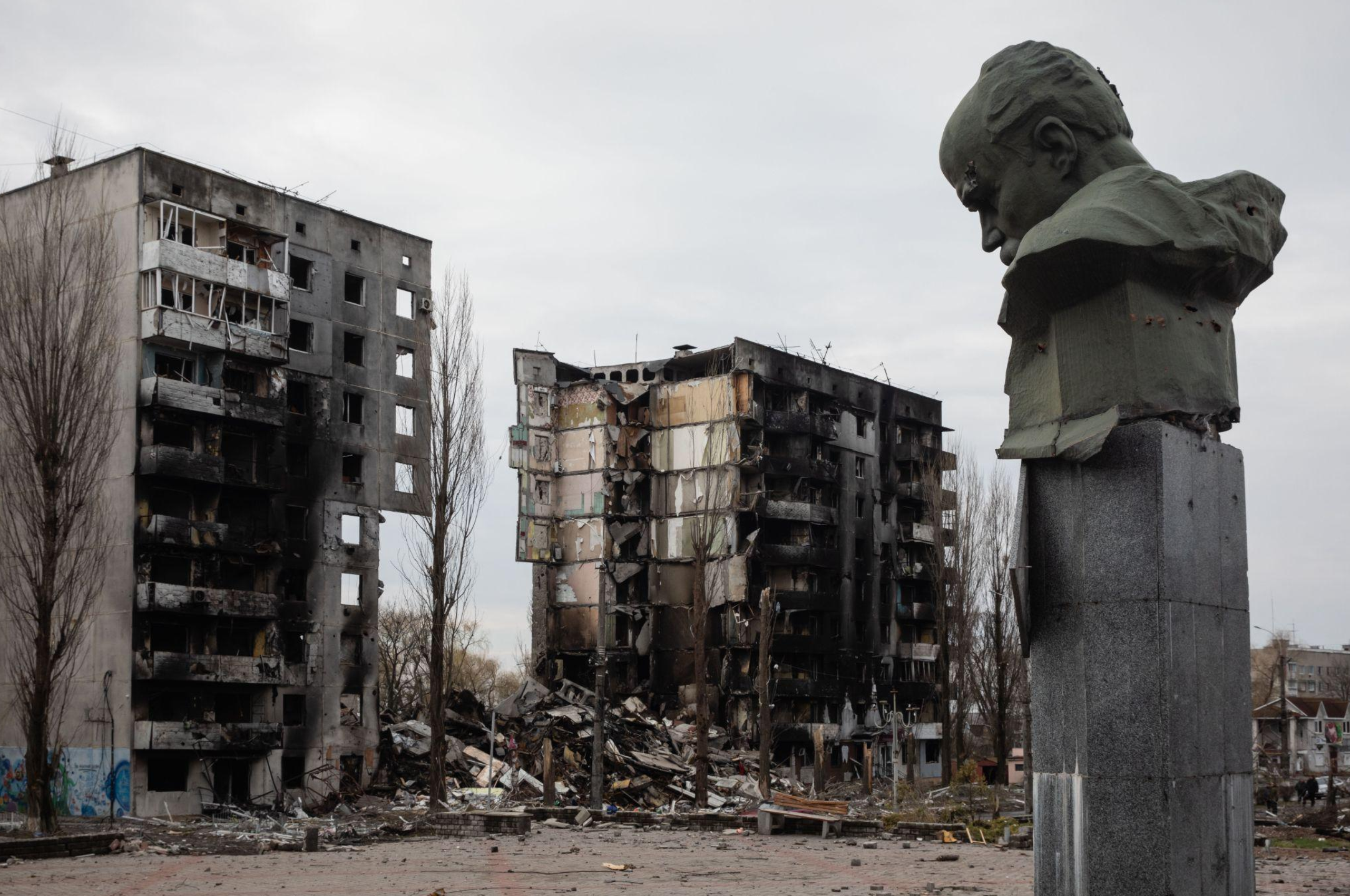 Shooted monument to Ukrainian poet Taras Shevchenko and residential building destroyed by an air bomb in the center of Borodyanka, Kyiv region, Ukraine, April 6, 2022.