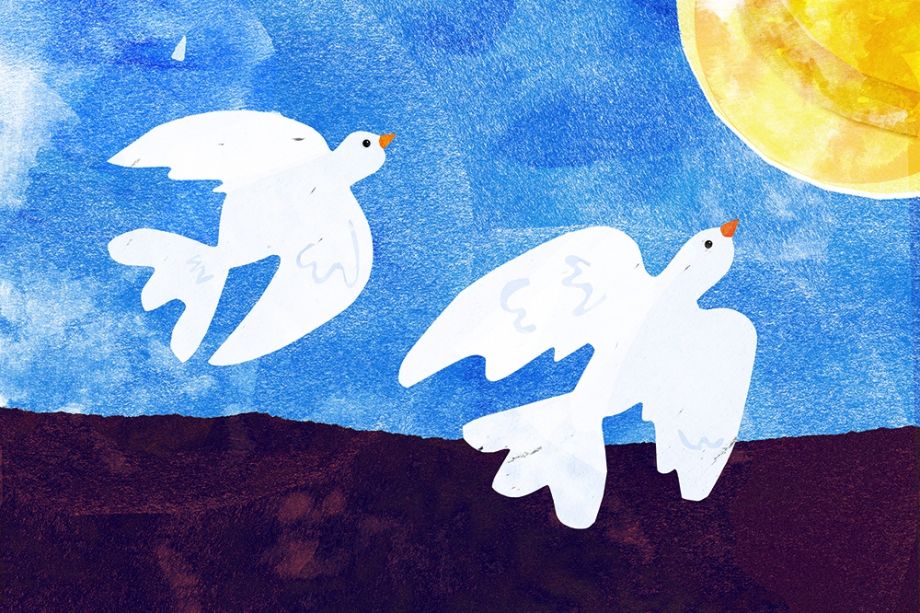 It began with a call for help.
In the beginning of August 2021, when the Taliban still had not consolidated complete control over the country, Swedish PEN received the tragic news that two of its members in the Afghan PEN centre, Abdullah Atefi and Dawa Khan Menapa, had been murdered. Abdullah Atefi was arrested by the Taliban in his home, dragged out on the street and shot to death. A few days later, Dawa Khan Menapa was shot dead in the middle of the street in the capital Kabul. The Taliban claimed responsibility for the killing and declared, "Menapa was punished for his deeds".
The Afghan PEN centre was founded in 2003, roughly two years after the Taliban had lost power. Since its inception, PEN Afghanistan has played a crucial role in defending freedom of speech and revitalising cultural life, which was in ruins after years of Taliban rule. With support from the Norwegian government, a house of literature was established in Kabul. It became a hub for cultural events and seminars, offering courses and readings. PEN Afghanistan initiated a close partnership with a national TV channel and began broadcasting a weekly literature programme. The centre has for many years managed educational programmes throughout the country, with an emphasis on educating young women. Thanks to PEN Afghanistan, several hundred books and other literary works were published annually. Membership increased and as of August 2021, half of the 1,000 members were women, an important statement in a country where women during the first Taliban regime, 1996-2001, were completely shut out of public life.
When the Taliban took back control of Afghanistan in August 2021, Swedish PEN began working intensively with PEN International to provide protection for employees and PEN members who were living under very serious threats. During a meeting with the Minister for Foreign Affairs, Ann Linde, we briefed her on the dire situation and in the following weeks managed to put the six PEN Afghanistan employees and their families on the Swedish Ministry for Foreign Affair's (UD) list of people who would be provided protection in Sweden. An additional employee along with their family was offered protection in Norway.
Due to the grave situation, the employees and their families were forced to hide in safe-houses until it was safe to leave the country. The Swedish government sent staff and a freight plane to Afghanistan. An evacuation was organised by UD staff on the ground in Kabul, but the situation was chaotic - tens of thousands of people were desperately trying to leave the country. A first evacuation attempt failed. The bus that was supposed to take the seven families from their hiding place to the airport was rushed by desperate people trying to get to the airport. A new attempt was made a few days later, on August 26. The group of 28 people succeeded this time in getting to the airport, but the overcrowding made it impossible for the families and their children to reach the entrance, where Swedish military personnel were waiting to assist them. They were forced to give up and leave the airport. A few hours later a suicide bomb was detonated at the airport, followed by another one at a hotel in Kabul, killing a total of 80 people. The attacks led to several countries terminating their evacuations. On August 27, the last Swedish plane left Afghanistan, without anyone from the PEN group on it. Twenty-eight people who had been guaranteed refuge in Norway and Sweden were now stuck in Kabul.
The situation in Afghanistan rapidly deteriorated as the Taliban went from home to home to arrest persons they perceived as opposing their rule. The house of literature was emptied of material and shut down. Other escape routes were considered, like travelling by land to Pakistan, but this was deemed too uncertain and dangerous.
Weeks went by and eventually the airport in Kabul opened up again, but then the group faced a different problem - several of the family members did not have passports and in the prevailing chaos, with the Taliban in control of the Afghan bureaucracy, it was impossible to procure the necessary travel documents. Swedish PEN and PEN International were in constant contact with UD. The Chairperson for PEN Afghanistan, Samay Hamed, who had been evacuated to Denmark, was our liaison with the group, of which he was in daily contact. The desire to keep the group together had to be abandoned. A few weeks into autumn, the first family managed to travel to Pakistan, and from there to Sweden. Little by little three more families managed to leave Afghanistan for Sweden, but then there was a lull for a few months. It was not until January 13 that the fifth family arrived in Sweden. On February 16 we were greeted with the news we had been waiting for for so long - the sixth and last family had landed on Swedish soil.
All of the families have received residence permits, one family now lives in Karlstad, and the others have been placed in the Gothenburg area.
What does the future hold for these people who have been forced to leave their country? How will they be able to continue to pursue their work?
Several attempts have been made to maintain some form of operations in Afghanistan, but the situation has gotten worse. Despite promises of a "milder" Taliban rule, their witch-hunt for people within the cultural sector has intensified. They are raiding homes where they believe persons critical of the regime are residing. PEN members still in the country are saying that they are cleansing their computers and cellphones of all material and information that could be used by the regime to exact revenge upon them.
PEN Afghanistan shares its tragic fate with other PEN centres like PEN Belarus, PEN Iran and PEN Eritrea. Because of harsh repression and persecution, it has been forced to operate in exile. With support from Danish PEN, Afghan PEN's Chairperson, Samay Hamed, opened an office in Copenhagen, hoping to be able to open a Nordic PEN Afghanistan in order to give the many Afghan voices a platform to showcase their work. Without support from the greater PEN movement this would be impossible of course, but the outstanding work that Afghan PEN managed to do between 2003-2021 will not be lost.
When freedom of speech is stifled by the Taliban regime in Afghanistan we must, in solidarity, find other ways to reach out. That is why it is of utmost importance that PEN/Opp now presents a platform for Afghan authors and poets to publish on - their voices will not be silenced. Guest editor for this issue of PEN/Opp is Zia Qasimi, an Afghan author living in Sweden who wrote an introductory text about the role of war in contemporary Afghan literature. A long list of Afghan authors and poets are contributing. This issue will be published in partnership with the Afghan association Salsal.