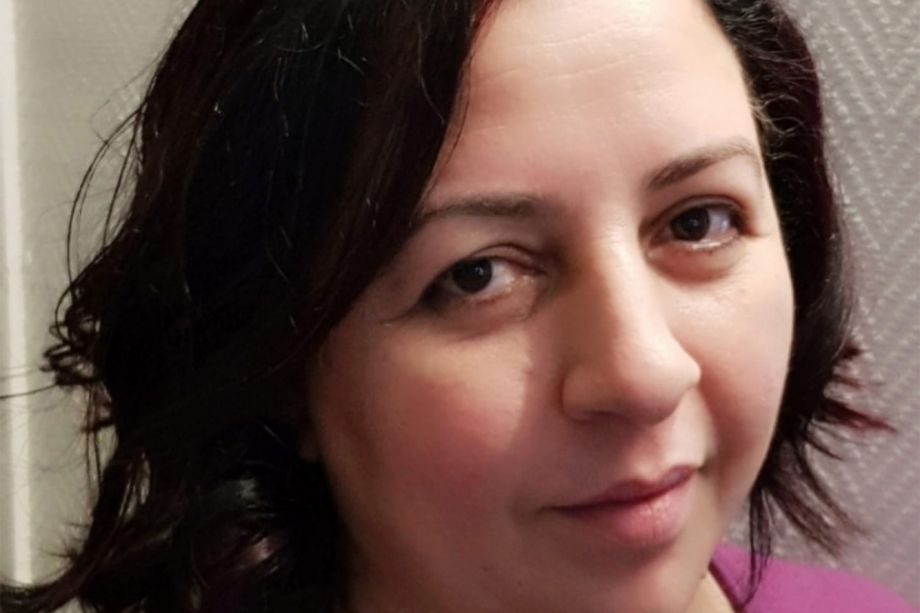 Poems by Somaya El Sousi
Somaya El Sousi (1974) is a Palestinian poet from Gaza. She made her debut in 1998 with her poetry collection The First Sip of the Sea's Chest. EL Sousi has published five poetry collections.
For a poet from Gaza, the Arab Spring has meant nothing, El Sousi thinks, as life consists of constant disappointments over the political and social situation. The daily tragedies experienced in the form of war, siege and ongoing conflicts are inevitably reflected in poetry written from Gaza.
Today, El Sousi lives in exile as an ICORN writer. We publish two of her poems from the latest collection the Flute of Darkness.
The lady of absence
Inside my tent, far away from their arrows.
They lit a fire and my cold flames, they danced with their lovers, and my loneliness hugged me.
They changed their rhyme, and when I settled for my call, they gathered and sang.
They played for a long, long time.
And I danced a dance without an end.
My singing is my soul.
And I am my own toy.
Their joy spread while my sadness preyed on me.
Their whispers were my noise.
And sleep was never on my side
my light shined at the crack of dawn,
their joy dimmed
Their fear was a loud anthem:
Oh! lady of absence we gift you our joy
We chant our drowsiness, we call to you
come closer to our loneliness
readout loud the joy of psalms for our lovers
to crave more
plant your lust deep inside our nights
spread your scent on the seasons to green.
---
The knowledgeable
A beat of a fragile window along with a tone
scribble a wall of words
the morning creature knows well.
How to brilliantly steal sleep like a cat
some light, maybe red.
Or stubborn morning light
opening the girl's eyes to a time that no day or night is aware of
a strange time to mess around in the folds of sleep hanging over the eyelids of words
adds exactly what is needed
O knowledgeable of you:
I call you a neigh in the wings of tenderness
to end the journey
O knowledgeable of me:
light the candles
for a night which longs for
the smell of dirt
O knowledgeable of him:
Attach the fear of the soul to you,
for he will not bear the cold of the morning on his shoulders
tighten your cover more
flood, submerge
you shall see an angel
a ring of light
the night always come late,
when we bind it to the barmaid of the legends,
can it ever bear us meeting?
To taste the dates of the myth
and hear its southern melody
O knowledgeable of us:
You are merciful
with each soul tearing its seed
to be completed